Slideshow
Other top rated products
5.0 star rating
16 Reviews
No regrets!
Review by Laura L. on 15 Jul 2020
review stating No regrets!
I got the toddler wrap for my two year old and she loves wearing her babies like mom!
Perfect for a toddler
Review by Katrina T. on 14 Apr 2020
review stating Perfect for a toddler
My daughter loves carrying her baby especially when she sees me with her baby brother. She's a proud big sister. The material is super stretchy and comfortable.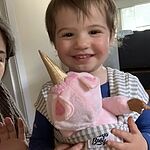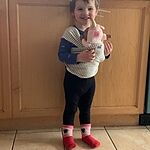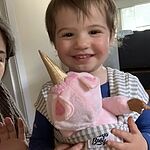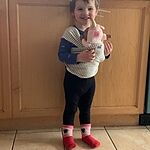 LOVE!
Review by Olivia F. on 10 Sep 2019
review stating LOVE!
I have a 2.5 year old and a 3 week old and I have the beluga wrap for me and one for my toddler and it's saves me everyday! From calming a fussy newborn to being able to play with my toddler- the beluga wrap is a saviour and a must for any mama!
such a cute idea!
Review by Marissa C. on 19 May 2020
review stating such a cute idea!
when I saw there were mini doll carrier wraps, I couldn't resist getting one for my daughter! I knew it would be the perfect gift and something she would love as she saw me hold her new baby brother in my first beluga wrap!
Jay-Lene H.
5 star rating
Amazing!
Review by Jay-Lene H. on 26 Apr 2020
review stating Amazing!
Holy bananas is this wrap ever soft!! 😍 I bought it for my niece (as her momma is waiting on baby #2) and she literally RIPPED IT OUT OF THE BOX to use for her baby dolls. And above and beyond the beautiful product, Haley is the absolute sweetest woman and personally reached out to say thank you. HIGHLY recommended! 😍😊