Slideshow
Other top rated products
4.9 star rating
503 Reviews
Worth EVERY cent!
Review by Mara W. on 11 Aug 2019
review stating Worth EVERY cent!
On June 1st of this year, I had my first baby. After bringing her home from the hospital, the crying began. The first few weeks were extremely hard on me as a new mom. I made sure she was fed on time every time, always a clean diaper, LOTS of snuggles and kisses from me. And, still.... so much crying. One day, I came across the Beluga Baby ad on Facebook. After reading the description of the wraps and noticing that the wrap decreased crying by 45%, I ordered one immediately. As soon as my wrap came in the mail, I tried it out. My baby STOPPED crying almost completely! Not to mention, the wrap is SO cute. I get compliments everywhere I go. One of the best purchases I've ever made!!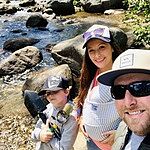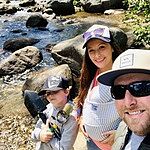 Comments by Store Owner on Review by Mara W. on 11 Aug 2019
Those first few months can be so trying and exhausting. I'm delighted to hear that the wrap is a tool that you can use to find some extra peace and calm. Thanks so much for sharing :). - Haley
Love it!
Review by Shalynn F. on 14 Jul 2020
review stating Love it!
Best wrap/baby carrier. Breathable, stretchy, comfortable and beautiful. My two year old lived in my beluga baby heather wrap for the first year of his life. Now my Campbell Rust wrap is being used just as much with my newborn ❤️ Thank you for the quality product!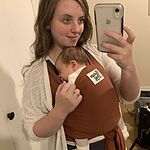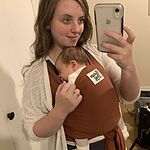 I can't say enough good
Review by Tiana L. on 14 Jul 2020
review stating I can't say enough good
I can't say enough good things about this wrap! By far one of my very best and most used baby purchases. I have a 6 week old little girl who does not love to be put down, and a very busy almost 3 year old boy. The wrap is so comfortable for both myself and baby. Perfectly soft and stretchy, lightweight and breathable, and comes in SO many stunning colours and patterns. It's easy to do, even on the go, and baby is always safe and secure. This wrap allows me to play with my toddler and maintain my home, all while keeping my baby close and comforted. You can't put a price on that! I recommend this wrap to friends any chance I get. Thank you Beluga Baby!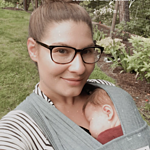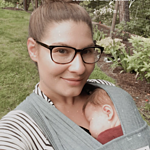 Amazing miracle wrap 😍
Review by Joanna M. on 14 Jul 2020
review stating Amazing miracle wrap 😍
This wrap is a thing of beauty. It was bought as a gift for a friend of mine but I own 2 Beluga Baby wraps myself and they are a total lifesaver. Not to mention, wearing my baby close to me is one of my favourite parts of the day. The material is so amazingly stretchy yet feels very secure when wrapped and isn't heavy like a lot of other soft/wrap carriers out there. Such a fan!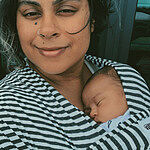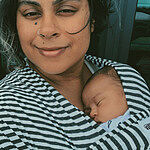 Best Purchase Yet!!
Review by Lindsay H. on 14 Jul 2020
review stating Best Purchase Yet!!
The Beluga Baby wrap is by far the best wrap I have ever owned! I wish I would have had this for my other two children. It is so simple to put on and oh so comfortable, not to mention it's also super cute. I love that it grows with baby too.