Slideshow
Other top rated products
4.9 star rating
650 Reviews
Judith R.
5.0 star rating
Big fan!
Review by Judith R. on 16 Sep 2020
review stating Big fan!
I Just started using the Beluga baby wrap with my 2-week old and it has been a game changer! He stops crying when he goes in and I'm able to use my hands AND feel connected to my baby. Snacking and cuddling at the same time... I'm a big fan! Definitely a must-have for new parents.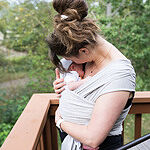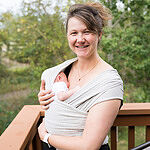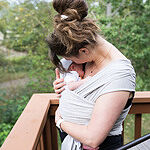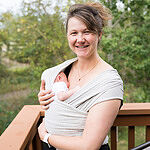 Meagan T.
5.0 star rating
Life saver!
Review by Meagan T. on 4 Sep 2020
review stating Life saver!
Love my wrap so much! I wouldn't get anything done without it. It takes a few tries to learn how to tie it tight so baby doesn't start sinking but they have really good tutorial videos to help you!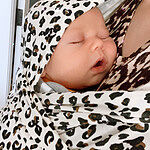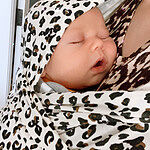 Chantelle N.
5.0 star rating
Helpful way to be able
Review by Chantelle N. on 4 Sep 2020
review stating Helpful way to be able
Helpful way to be able to carry my little man. The extra length makes it a perfect fit and the black colour allows it to be worn with many outfits.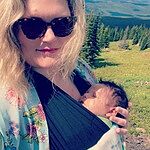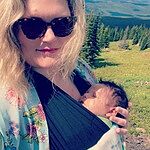 Madison S.
5.0 star rating
Best wrap! Used with 2
Review by Madison S. on 31 Aug 2020
review stating Best wrap! Used with 2
Best wrap! Used with 2 out of 3 babies and only regret is I wish I found it in time for my first! Huge game changer when you're a momma of 2+ kids. Nothing like hands free baby cuddles while wrestling shoes on your toddler! Currently have a newborn, 2 and 4 year old and it's making the fussy days more bearable! Just ordered my third wrap!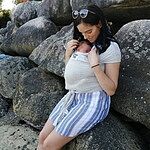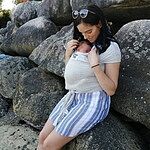 Love it!
Review by Sarah R. on 26 Aug 2020
review stating Love it!
Love the beluga wrap! The wrap is so soft and comfortable to wear while being very supportive. It's perfect for the scorching hot summer we're having. It's very easy to wrap, which I love as I've often struggled with other wraps. I also love that you can nurse in it, which is a must when I need to keep up with my busy toddler and feed my hungry baby lol. Absolutely love this wrap, can't say enough good things about it!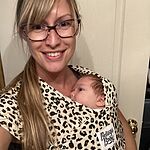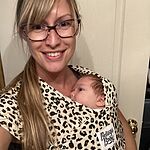 Q: Why did the price go from $64.99 to $79.99???? I was very interested in this wrap as a first time mom for my baby but now it's way to expensive...
A: Hello! We actually have two sites - one in Canadian dollars and one in US dollars. The discrepancy you're seeing is the difference in currency and conversion rates. The wraps are $64.95 USD or $76.95 CAD (for most of them). Let me know if I can help with anything else!
Q: What is the age/weight limit for these wraps? Also, do they work for larger women? Many carriers I have tried are to small on my body to comfortably wear my baby
A: Hello :). The wraps are safety tested from 8lbs to 25lbs, though you can wear a smaller baby with the OK from your healthcare professional. Our wraps fit up to a size 20/22 women's, thought we also offer a custom extra length wrap. To order your extra length wrap simply email
haley@belugababy.ca
for details.
Q: Can I wear this wrap post c-section?
A: Yes! Since the wrap starts at the waist and you wear your baby from there, there's nothing near your incision site. One of the great things about a wrap! Of course, always get permission from a medical professional before wearing your baby after major abdominal surgery.
Q: Do you have different sizes in wraps? I want my husband to be able to wear this wrap as well, and he has a muscular build. Will it be stretched out after he uses it?
A: Hey there! Our regular sized wraps fit most - up to a women's size 22 - but we also offer an extended length!